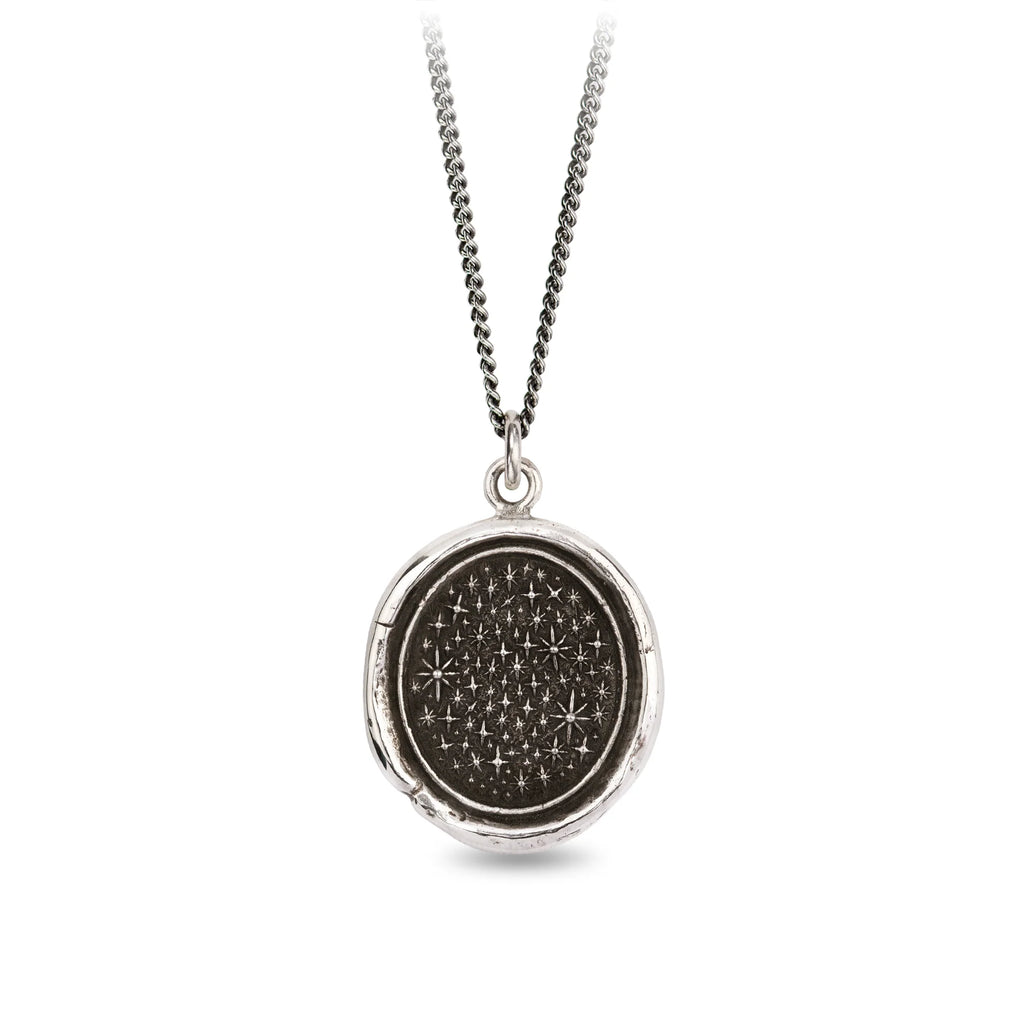 Pyrrha We Are Stardust Talisman
The expanse of stars on this talisman is symbolic of the cosmos within us. It is a comforting reminder that we are one with the universe and are connected to everything and everyone.
Each piece of Pyrrha wax seal Talisman Jewelry is cast in reclaimed sterling silver from a 19th century wax seal and is handcrafted in Vancouver, Canada.