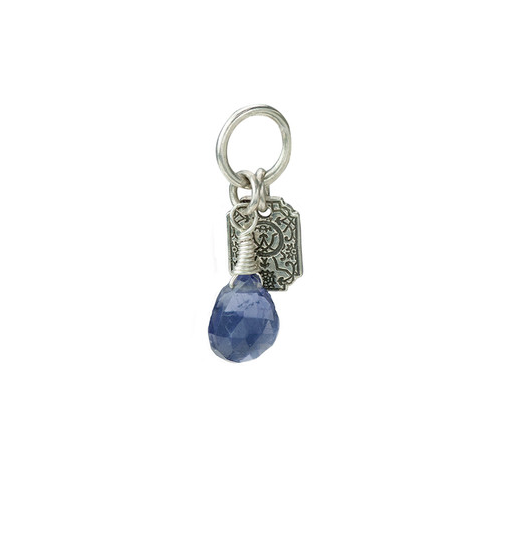 Pyrrha Creativity Attraction Charm
Iolite attracts creativity.
Delicate and dazzling, Pyrrha semi precious stone attraction charms make a colorful and meaningful addition to any Signature Talisman or Charm Holder Necklace.
Briolette cut polite with a sterling silver Pyrrha branded quality tag, sold without a chain.
Comes with a hand torn meaning card and an unbleached cotton Pyrrha pouch.
Stone measures approx. 1/4" x 1/4", and may vary slightly in shape and color.
Each piece of Pyrrha wax seal Talisman Jewelry is cast in reclaimed sterling silver from a 19th century wax seal and is handcrafted in Vancouver, Canada.