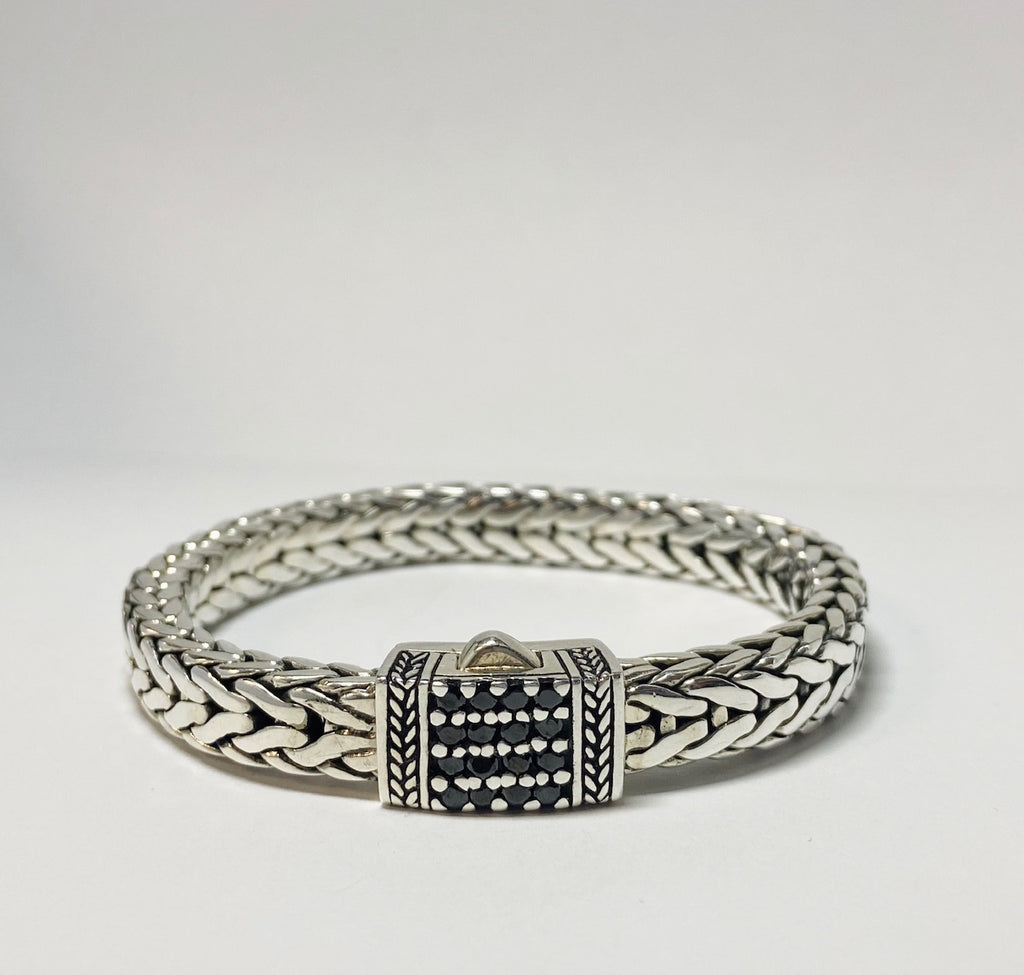 House of Bali by George Thomas Sterling Silver Bracelet With a Square Flat Top With Black Spinels.
Sterling Silver Braided Bracelet with a square flat top with black spinel on the clasp.
These pieces can be worn for any occasion or just for the joy of it!  They are truly pieces worthy of the title: Stable to the Table.