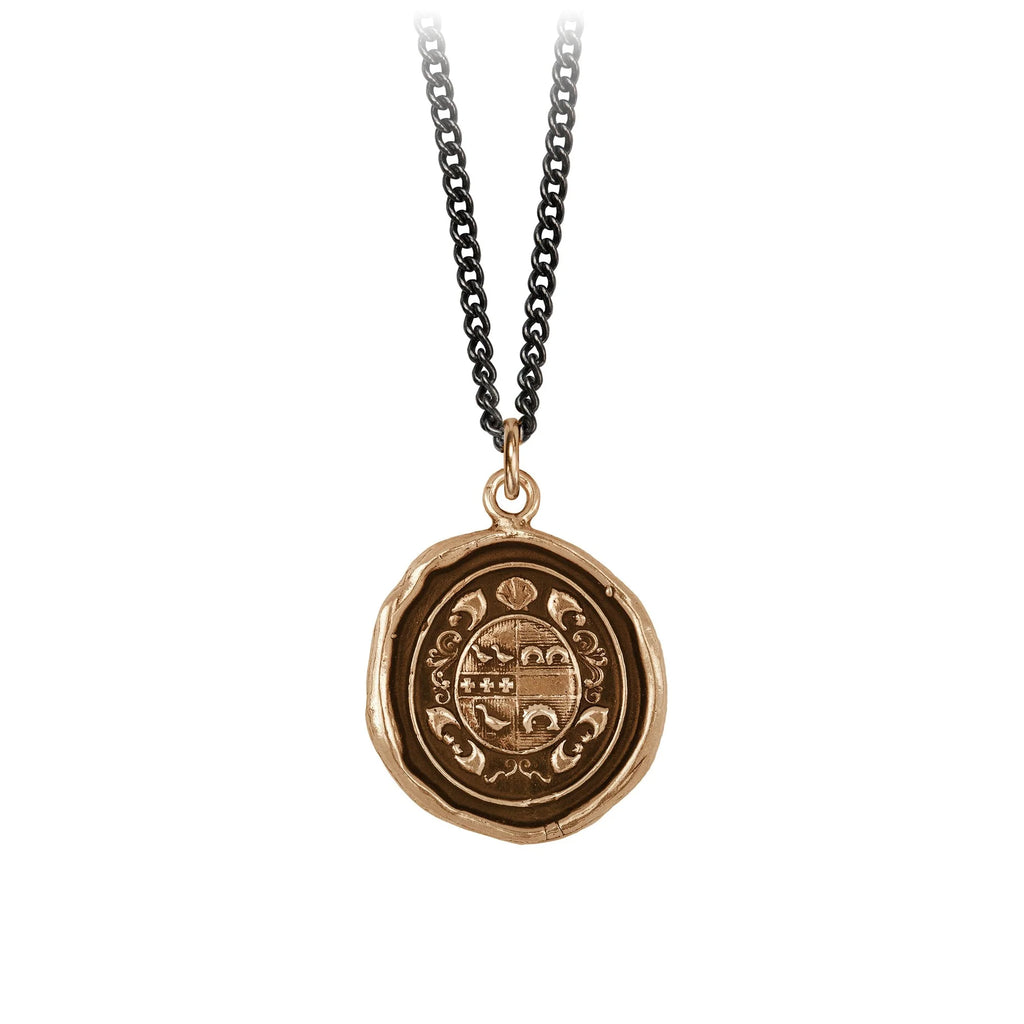 Pyrrha Safe Journey Talisman
THIS TALISMAN IS NO LONGER PRODUCED!! This is the only one we have in stock.
This bronze talisman reads 'Valiant by Land and Sea', inscribed alongside a horse which symbolize's unconditional bravery.

Each piece of Pyrrha wax seal Talisman Jewelry is cast in reclaimed sterling silver from a 19th century wax seal and is handcrafted in Vancouver, Canada.