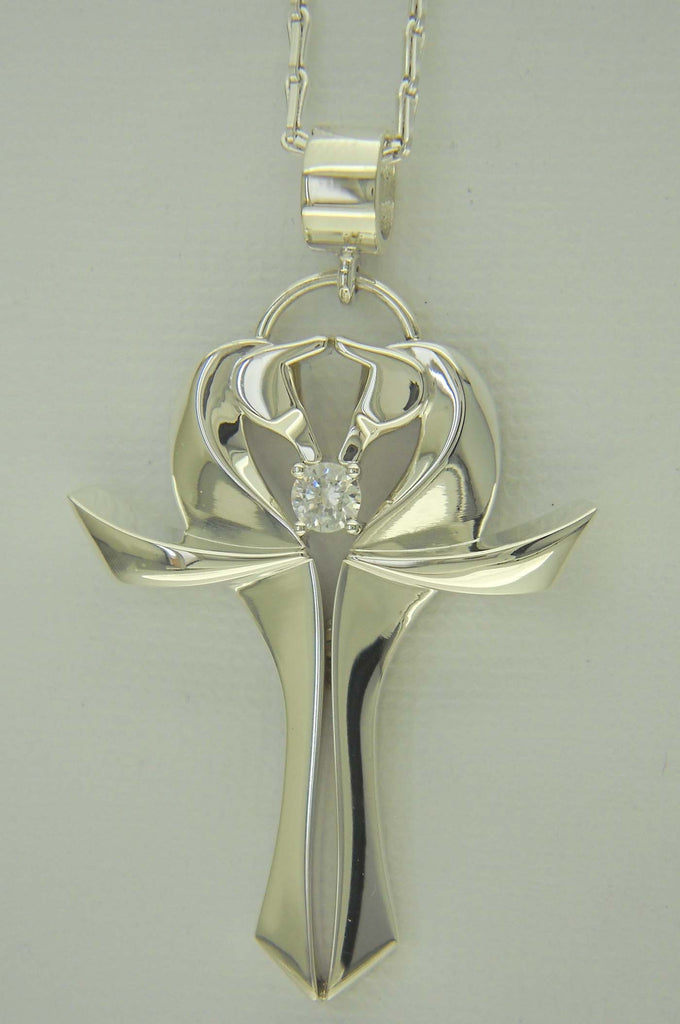 The Ankh© in Sterling Silver with a Cubic Zirconia
PLEASE CONTACT US BEFORE ORDERING THIS ITEM SO THAT WE CAN ADVISE YOU AS TO IT'S AVAILABILITY. CUSTOM MADE ITEMS MAY TAKE 6-8 WEEKS
inspired by the ancient Egyptian symbol for eternal life, THE ANKH® design combines this age-old emblem with the symbol of beauty and freedom– the horse. This design is extremely popular with fans of Egyptian Arabians or anyone who loves unique designs. A great alternative to cross jewelry for the horse lover!
 Shown as a pendant, you can personalize this piece as a pin or earrings.  Contact us for price, it varies based on your personal choice of materials, stones, and scale.
** PLEASE NOTE** The pendant and chain are sold separately.