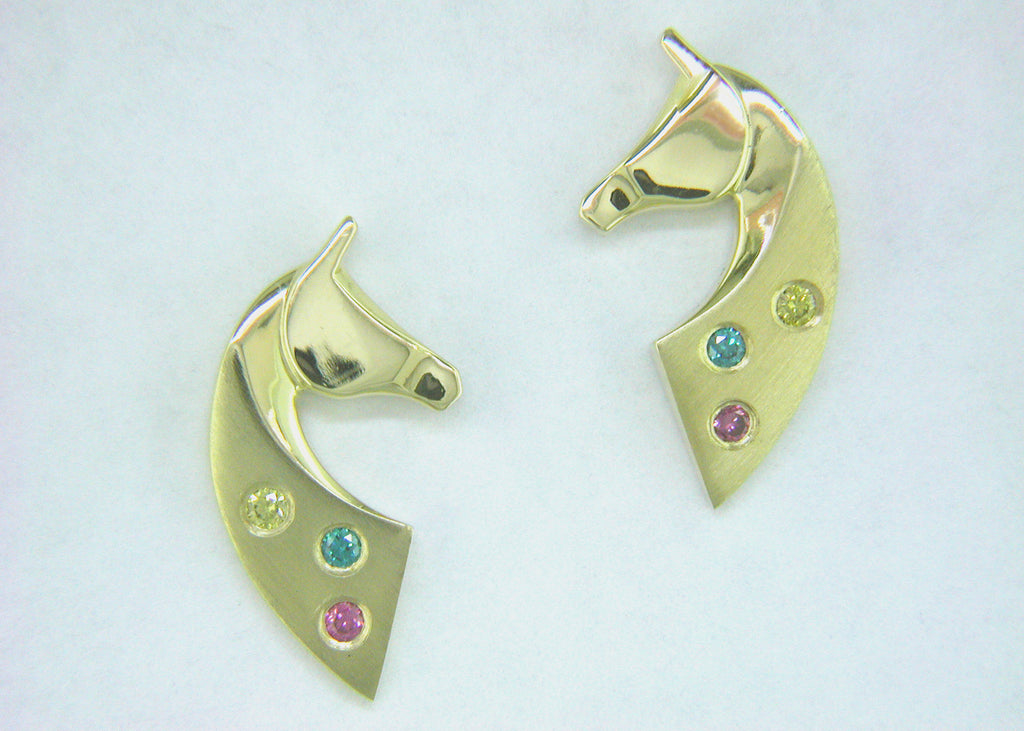 The Classic© Couture Earrings
PLEASE CONTACT US BEFORE ORDERING THIS ITEM SO THAT WE CAN ADVISE YOU AS TO IT'S AVAILABILITY. CUSTOM MADE ITEMS MAY TAKE 6-8 WEEKS
The Classic earrings created in 18k yellow gold, because the rich yellow color compliments the intense hues of the pink, teal, and yellow diamonds.  The earrings contain .12ptw in diamonds.  
1/2" W x 1/8" D x 3/4" H
Please note, the colored diamonds are treated color and cannot be torch-heated.