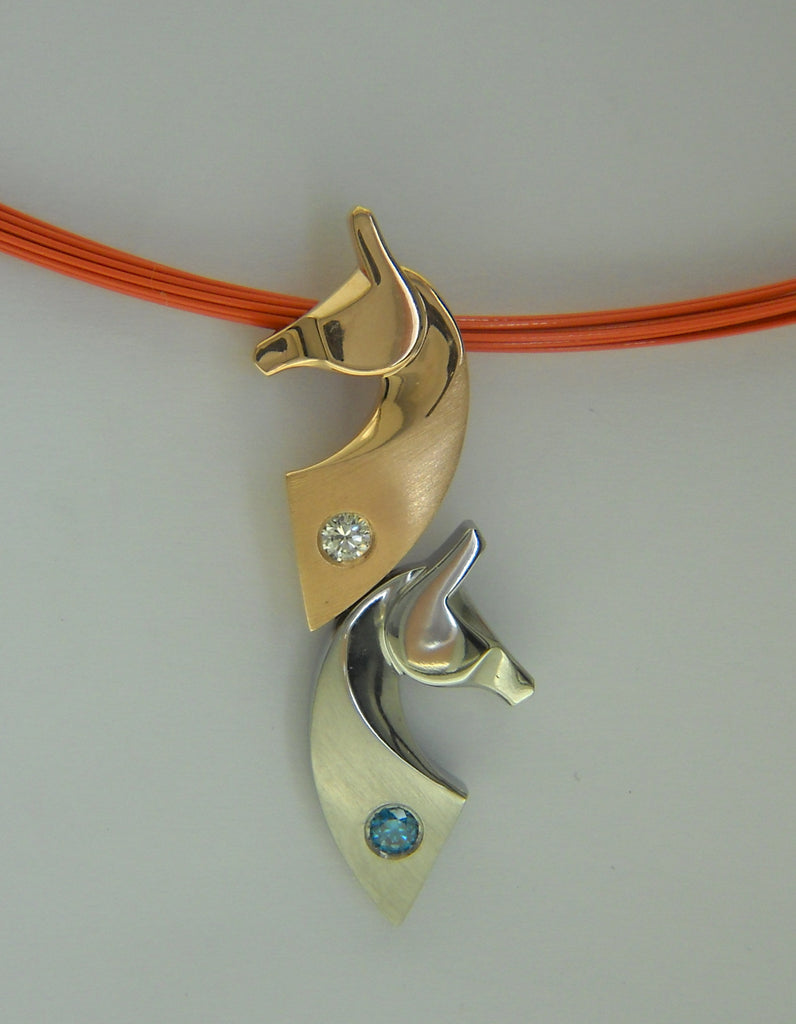 The Classic© Double Pendant in 14k Gold & Stainless Steel with Diamonds
PLEASE CONTACT US BEFORE ORDERING THIS ITEM SO THAT WE CAN ADVISE YOU AS TO IT'S AVAILABILITY. CUSTOM MADE ITEMS MAY TAKE 6-8 WEEKS
Cast in 14kt gold and stainless steel. This piece is accented with 2 burnish set diamonds @ .055 points each for a total weight of .11 points. One diamond is heat treated teal color and is a perfect accent! The "mane" area is accented with a lightly brushed finish. Available in 14k yellow or rose gold top with stainless steel bottom.
1/2" W x 1/8" D x 1 1/4" H
** PLEASE NOTE** The pendant and chain are sold separately.