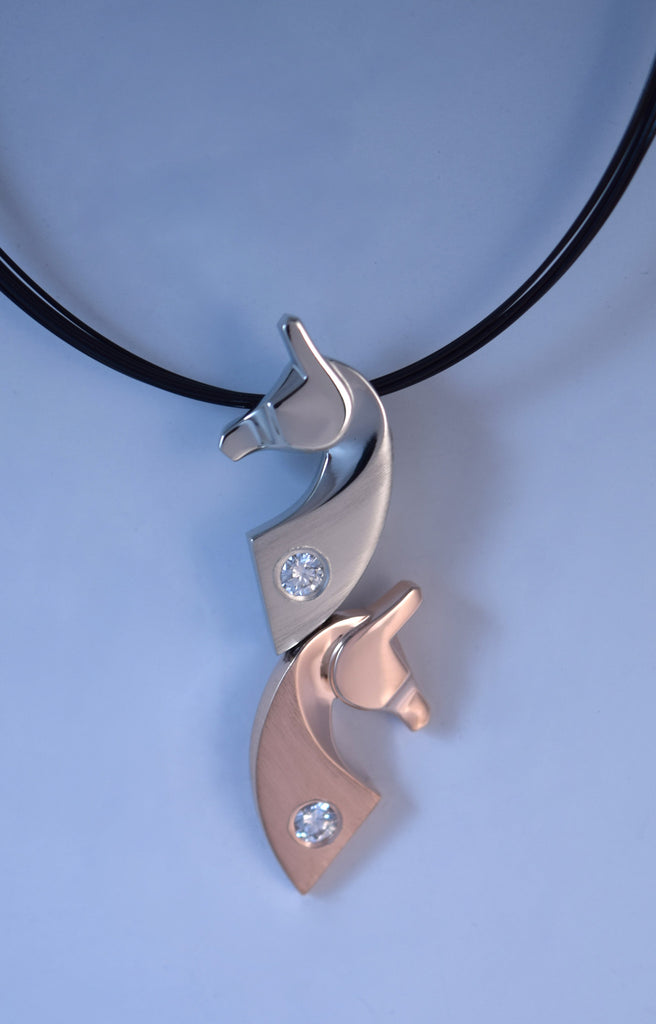 The Classic© Double Pendant in 14k White and Rose Gold with Diamonds
PLEASE CONTACT US BEFORE ORDERING THIS ITEM SO THAT WE CAN ADVISE YOU AS TO IT'S AVAILABILITY. CUSTOM MADE ITEMS MAY TAKE 6-8 WEEKS
Cast in 14kt white gold and 14kt rose gold. This piece is accented with 2 burnish set diamonds @ .055 points each for a total weight of .11 points. The "mane" area is accented with a lightly brushed finish.
Small Scale (Pictured on top): 1/2" W x 1/8" D x 1 1/4" H
Large Scale (Pictured on bottom): L 38.45mm x W 11.6mm x H 1.06mm
** PLEASE NOTE** The pendant and chain are sold separately.